February 25. 2017 @ 1500z
through
February 26, 2017 @ 0159z
(Saturday 10 AM – 8:59 PM  EST)

Our 2017 Mobile Stations include:
WW4SF (2 mobile stations)
W4CAE (2 mobile stations)
K5CM, KB4KBS, K3TD,
W1TEF, N4UP, KC4HW and KV4RH

Special Note: The NAQP RTTY contest will be running on Saturday. CW mobile ops, please run between .030 and .040 kcs of each band.
Our 2017 Bonus Stations include
W4CAE
(2 mobile stations, 4 fixed stations)
WW4SF
(2 mobile stations, 1 fixed station )
---
"The Carolina Weekend"
"Work Most Carolina Counties (NC/SC)" Award

The NCQP and SCQP have joined forces once again to bring you two of the best QSO Parties in the country in one weekend. "The Carolina Weekend" will be giving away BBQ Dinner awards to an "In-Carolina" and an "Out of Carolina" station. The entrant who works the most counties in North and South Carolina will receive this award. Click here for the details.

We will also offer a random drawing for a special prize to stations who make at least 25 QSOs in each of the QPs.
---
NEW!
TEAM COMPETITION!
We're adding a team competition to the 2017 SCQP. Teams Competition is similar to the NAQP team competition. Awards will be available to teams with highest score in each category – "in-state" and "out of state" ops.
1. Team Captain must register the team no later than 1200z on February 25, 2017.
2. Teams may consist of up to 4 members
3. All team members must be "in-state" or "out of state" operators. No mixed teams.
4. All team members must enter the "Single Operator" category.
(Hint: SC Teams – recruit mobile ops for your team.)
We hope that you enjoy this new feature of the SCQP
---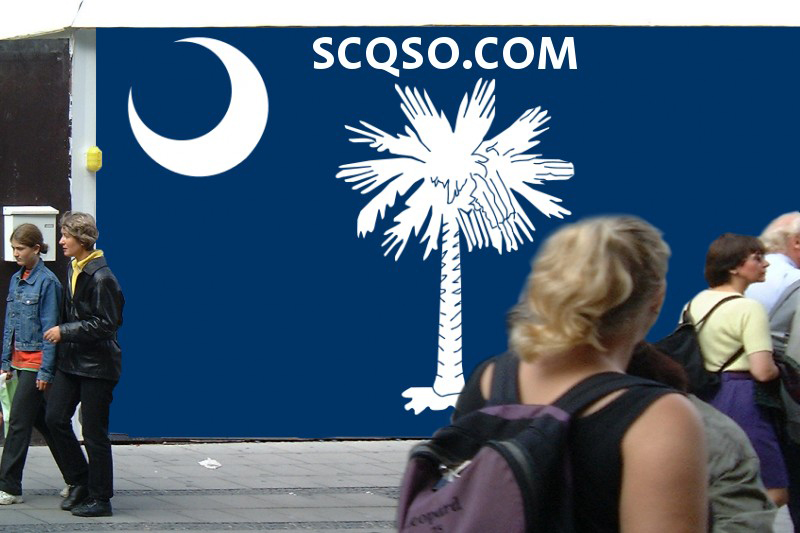 ATTENTION OPS: NEW RULE CHANGES  FOR 2017
Beginning with the 2017 SCQP, mobile stations can operate from county lines. County-line contacts must be logged as separate contacts.
– "Self-Spotting" is now permissible for all participants – mobiles and fixed stations .
– Start time is 1500z, which is 10 am. and ending time is 0159z – 8:59 pm. This allows for a few more 80m and 160m contacts.
– County-Line/Point contacts are permissible. Must log each county worked as a  separate contact.

---