---
2020 South Carolina QSO Party
starts at 1500z February 29th
ends at 0159z March 1st

N4CW/m will be running 20+ counties in South Carolina
WW4SF/m will activate Allendale, Barnwell, Hampton and Jasper counties,
THE CAROLINA WEEKEND
February 29 – March 1st
Awards for working the most counties during the weekend. We will also have a $100 Gigiparts gift certificate for one lucky winner if you submit a log to BOTH Carolina Weekend contests.
SCQP on Saturday
NCQP on Sunday
There's no better QSO Party this one!
---
2020 SCQP "RARE" County Bonus

Allendale, Barnwell, Hampton & Jasper counties tied for being our least contacted county title last year, so this year you will receive 50 extra bonus points for each valid contact with amateurs located in these FOUR RARE counties. These bonus points will be calculated by the SCQP scoring system. Do not be alarmed if this bonus isn't scored by your logging software.
---
The SCQP is an approved
STATE QSO PARTY CHALLENGE contest.
The 2020 STATE QSO PARTY CHALLENGE is a year-long QSO Party competition sponsored by the STATEQSOPARTY.COM team. Points are earned by actively participating in 47 approved QSO Party contests during the year. The Challenge score consists of your total number of QSOs during the Challenge competition multiplied by the number of QSO Party contests you worked. You must work at least two qso party contests with a minimum of two QSO's to qualify for the Challenge program.
---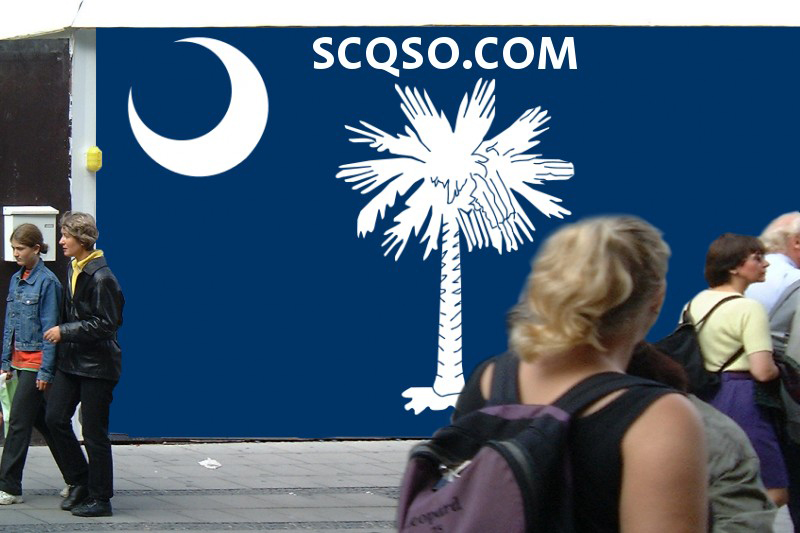 ---