---
Line scores have been posted…
Write-up coming soon.
2021 South Carolina QSO Party
starts at 1500z February 27th
ends at 0159z February 28th

Mobile stations include: N4CW
THE CAROLINA WEEKEND
February 27 -28
Awards for in-Carolina and Out of Carolina stations who work the most counties during the weekend. We will also have a $100 Gigaparts gift certificate for one lucky winner if you submit a log to BOTH Carolina Weekend contests.
SCQP on Saturday
NCQP on Sunday
There's no better QSO Party Weekend!
---
IMPORTANT OPERATING NOTE – CW STATIONS GO 'LOWER' AT 1800Z
The NAQP RTTY contest runs from 1800z  on Saturday for 12 hours. There will be much more RTTY stations on the air during this period, so we need to adjust our band plan for CW contacts. We would recommend that Mobiles operate between 25-35 and fixed stations start at 35kcs. Also, remember to spot yourself on the SCQP Spotter Page (link in left column) so that folks can find you wherever frequency you may use.
---
The SCQP is an approved
STATE QSO PARTY CHALLENGE contest.
The 2020 STATE QSO PARTY CHALLENGE is a year-long QSO Party competition sponsored by the STATEQSOPARTY.COM team. Points are earned by actively participating in 47 approved QSO Party contests during the year. The Challenge score consists of your total number of QSOs during the Challenge competition multiplied by the number of QSO Party contests you worked. You must work at least two qso party contests with a minimum of two QSO's to qualify for the Challenge program.
---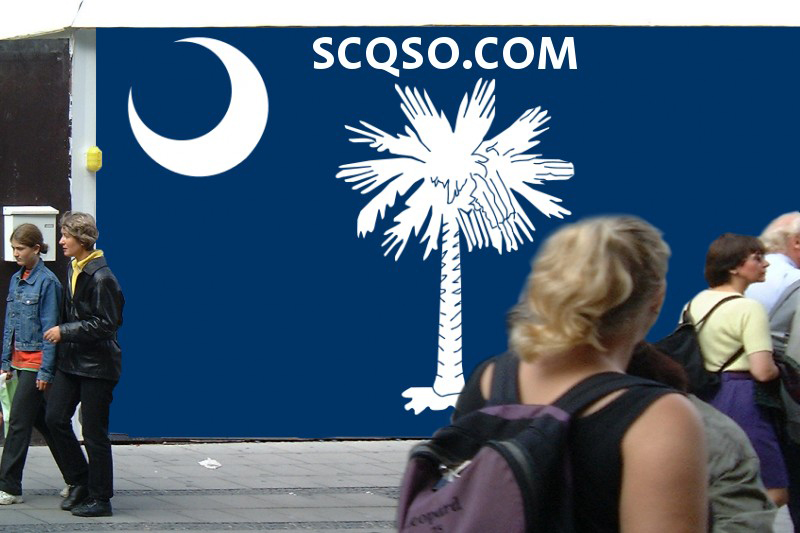 ---