2024 South Carolina QSO Party Date
February 24, 2024 @ 1500z

THE CAROLINAS WEEKEND
February 24-25, 2024

SCQP on Saturday | NCQP on Sunday
There's no better QSO Party Weekend!
---
ATTENTION FT8/FT4 DIGITAL USERS!!!!!
If you've ever wanted to use the FT8/4 digital modes in the SCQP, now is your chance! Several members of the SCQP Team have created set-up instructions that will allow you to easily operate this popular digital mode during the contest. You can use FT8/4 as one of your digital modes in the "Mixed Mode" or "Digital Only" operating category.
To download the  "FT8/4 Set-up Instructions" and more details about using this digital mode in the SCQP, CLICK HERE!
LOGS ARE DUE 14 DAYS FOLLOWING THE CONTEST
"EXPEDITION" CATEGORY!
Expedition Category Definition
One or more persons operating from a temporary, field-day type, stationary location using portable antennas and radios operating from one or more than one county. No permanent antenna structures may be used. Use of trees, buildings, etc., to raise antennas is allowed as long as it is safe to do so and not originally intended for that purpose. Mobile radios, equipment, and antennas installed in, on or attached to a vehicle wholly for mobile operation are not permitted to be used in this class. The vehicle may be used as part of the setup once stopped in the temporary location. All apparatus are to be located in the same location (within a 1000′ diameter circle). Expedition stations that choose to move to a new county may work everyone again for QSO credit. If returning to a previously activated county, only new stations, respective of band and mode, not previously worked from there, may be counted as QSO credit. Expedition stations that operate from more than one county will receive multiplier bonus of one for each county.
IMPORTANT OPERATING NOTE –
CW STATIONS GO 'LOWER' AT 1800Z
The NAQP RTTY contest runs from 1800z  on Saturday for 12 hours. There will be much more RTTY stations on the air during this period, so we need to adjust our band plan for CW contacts. We would recommend that Mobiles operate between 25-35 and fixed stations start at 35kcs. Also, remember to spot yourself on the SCQP Spotter Page (link in left column) so that folks can find you wherever frequency you may use.
---
The SCQP is an approved
STATE QSO PARTY CHALLENGE contest
The 2023 STATE QSO PARTY CHALLENGE is a year-long QSO Party competition sponsored by the STATEQSOPARTY.COM team. Points are earned by actively participating in 47 approved QSO Party contests during the year. The Challenge score consists of your total number of QSOs during the Challenge competition multiplied by the number of QSO Party contests you worked. You must work at least two qso party contests with a minimum of two QSO's to qualify for the Challenge program.

---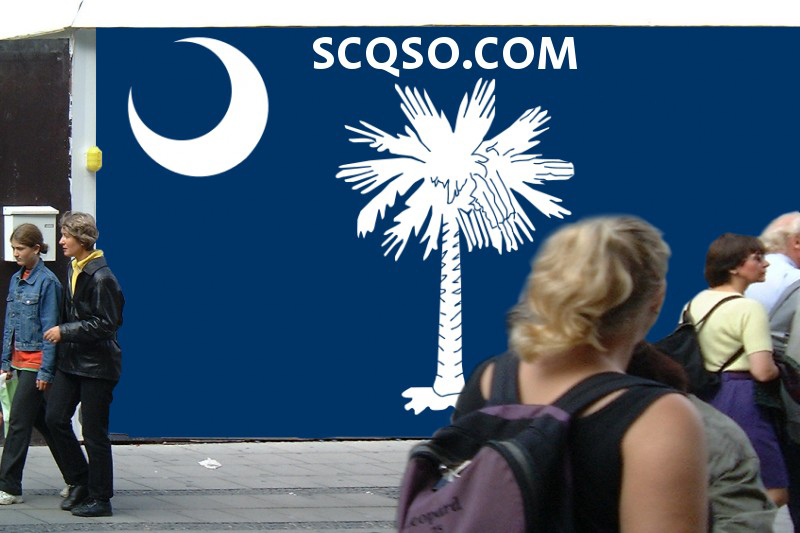 ---